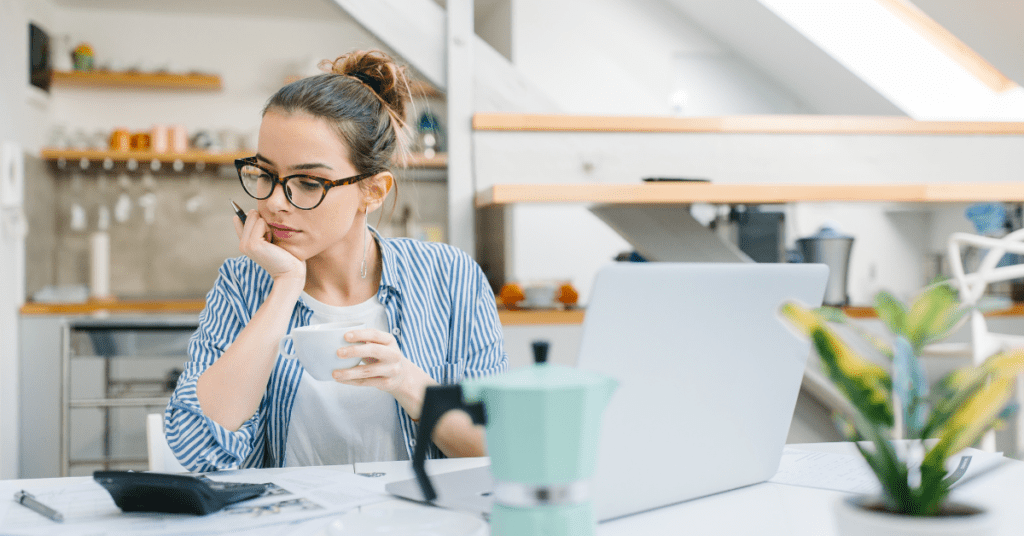 The new year is fast approaching and if you're working with the executives in your organization to create a Q1 budget for 2023, I have your back! There's so much to consider going into our third-year post Pandemic. I break it down for you so you know you're creating a winning budget that increases web traffic and lead conversions.
Let's start by looking at each area of marketing you're going to assign dollars to.
Your Strategy and Budget for 2023
Content Marketing
Content covers a large area of marketing. This can be all the words you use on your social media, emails, ads, website, blogs, landing pages, videos, infographics, white papers—the list goes on. It makes sense that a large part of your 2023 budget should go to this area of your marketing strategy. If you're putting emphasis on organic SEO, it is even more important if you want to see results.
Let's look at a few stats to show you what I mean:
In 2021, short articles were the third best content choice for B2B (business-to-business) marketing. (Short articles are those with 3,000 words or less.)
Sales are used by over half (60%) of marketers to measure whether their content marketing strategy was successful.
The majority (56%) of marketers see blogs as an effective area of content and 10% of those see them as offering the biggest ROI (return on investment) for marketing.
Since every organization's budget amount will vary, we're going to discuss percentages. The bottom line is that the areas you want to focus on should get the highest percentage of your budget money.
Content marketing should be around 40-60% of your budget. You can use that budget to outsource a content writer and know that you're getting a professional, experienced in that one specific area. You can get more bang for your buck by focusing on a content marketing writer rather than having a "jack-of-all-trades" who doesn't master content marketing.
Your strategy is to:
Identify the highest ROI channels for reaching your ideal customers;
Once you've identified the top 3, focus 75% of your content marketing time, resources, and most importantly – budget dollars—on those areas.
This should be re-evaluated every quarter. Social platforms, ad servers, and technology change fast these days and you need to constantly shift your budget priorities as needed.
Areas of Content You Should Evaluate for ROI
Emails/Newsletters  
Ever since the invention of email, every marketing study has said that nothing—NOTHING—has a bigger ROI than email. But it all comes down to if it is done correctly.
Not even social media can compete with email marketing. The pros include not having to deal with social platforms saying you can't post about this topic or run that ad.
Additionally, you can pull data to see what your audience responds to and focus on those findings. Seriously, it should be at the top of your list to utilize.
Blogs
Next to emails, blogs are high ROI as there is little cost involved and usually that cost is just someone you have writing the content for you.  This is where you want someone who understands SEO and how to write so that potential customers will read and look around the website. We happen to know someone if you're looking for help. 😉
Ads and Landing Pages
This area usually depends on WHERE you place ads and how well you create them. Content is important and each platform has its own requirements as to what works best. If you're not doing a lot of blog or email content, then you may need to spend more in this area to bring traffic to the website and create leads.
Content Created for the Sales Team
Your sales team will tell you what content you need to focus on. This is because they know your customers best and they know what they hear from leads. They also know what questions are repeatedly asked by those same customers and how they would like to direct those questions to be answered. Whether that be on a website FAQ or pamphlet or perhaps a social media infographic, you need your sales team to let you know what avenue to pursue.
Ad Spending
This should be somewhere between 25-40% of your budget. Ultimately, the final total will depend on how much you invest in your organic strategy and how well that strategy produces conversions/profit. It could be more than 40% if you are focusing on paid ads.
The numbers must make sense and you must consider the platforms you're spending on. A Google Ad spend is different from a Facebook or Instagram ad budget. For a deeper analysis of what makes the most sense and the highest ROI for your industry and budget, talk to an experienced professional. (If you want to contact me right now, feel free.)
Technology and Software Subscriptions and Purchases
These days, for the best analytics to determine how successful any of your efforts are, you need something to manage the data. This category can cover a wide range depending on the price and how robust the tools they offer are.
If you don't have a customer relationship management (CRM) program, then you might want to look into getting one. Also, a social media management tool makes a lot of sense as well. It will manage all of your social media platform data and allows you to see who is engaging with you so you can nurture possible leads and take action against online trolls.
As I mentioned earlier, having email marketing software is really helpful. Mailchimp and Constant Contact both call themselves Online Marketing Companies and that's for a good reason. They now offer a very robust toolbox to use for more than just email.
At this point, if you can find a platform that offers just the right amount of form, function, and data in a way that seems intuitive to you, then it is worth being a line item on your budget sheet. Ideally, this category would be in the 10% – 25% range depending on how big your budget is and how much you prioritize content and ad marketing spending.
Creating a Marketing Budget Can Be Stressful. Use This Guide to Help.
Budgeting right now can be an insane process as many people are still trying to figure out what the "new normal" is going to be in this post-pandemic world. But these standards and rules ensure that your business not only survives but thrives.
Would You Like Help with Your Digital Marketing?
I love helping clients with their marketing strategy and implementation. It's a great way to grow your customer base and create brand awareness while increasing profit. If you're interested in learning more about working with me, contact me to schedule a consultation!