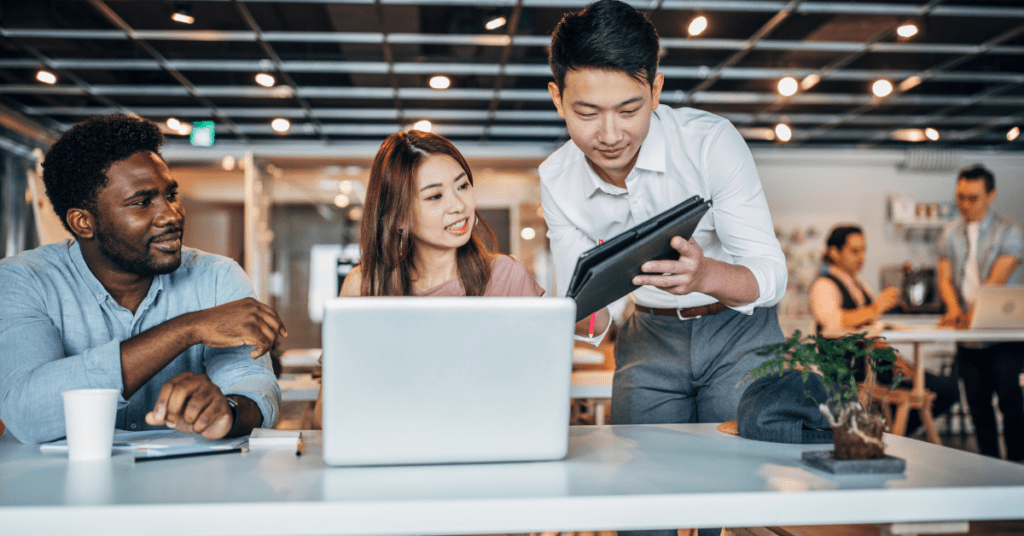 You're looking at your marketing budget and know that it has been cut significantly. You don't like any of the options you have to continue on with the new budget. And, you're losing staff for a myriad of reasons. Your question is: How do I keep my best marketing staff?
I hear this a lot lately. Many companies have been seeing unprecedented turnover. Not only is this costly for the company but it costs the marketing team time and momentum on campaigns and launches.
Here Are Steps You Can Take to Keep Your Best Marketing Staff:
1. Basics
Let's start at the beginning. After you have evaluated your department or your marketing agency, determine who is performing to the level you are happiest. If the agency is not getting close to the established KPIs and your ROI isn't thrilling, ask to speak with them and have an honest discussion about what the challenges are.
Start with knowing what is working and what is not. We want to spend time and energy focusing on people and activities that are adding to the bottom line and we want to eliminate what is not working.
2. Evaluate
After you know what isn't working, take a look at why. Ask staff why they think certain strategies or campaigns or staff aren't performing to the level expected. 
Let's eliminate the issue being your management style. What I mean by that is if you find out that your directions to staff aren't clear or are vague and you aren't available to answer questions when needed. Or, if you haven't accurately budgeted for ads or marketing tools, then we need to make improvements to the process. 
3. Educate
Give time and opportunities to your staff for professional development. You'll see who makes the most of the ability to increase their effectiveness and may possibly change how you see one of your underperforming employees. 
Professional development is one of THE biggest issues brought up over and over by those leaving their jobs today. It is important for those working for you to know that not only will they be trained well so they are set up for success but that they have the best up-to-date training as their peers.
4. Flexibility
Being flexible where you can be is important. If someone wants to work from home or another location, work toward making that happen. When hiring, extend your offer to those who work remotely from another state if possible. 
Flexibility shows you value those who work for you and sets a positive tone for the work environment. I often find people are more productive when given the flexibility to work around family caregiving obligations.
5. Feedback
Giving a review once a year is not going to help you keep your best and brightest. In fact, it could breed contempt. Instead, schedule weekly or monthly one-on-one meetings to go over regular items. This allows you and the staff to talk about issues before they become a real problem and affect someone's review.
Giving regular feedback that recognizes the wins and hard work along the way while addressing items that you'd like to see improve goes a long way toward creating a safe atmosphere to work. 
Also, ask about ideas and improvements your staff would like to see in these meetings. Productivity can be increased by using ideas within your own tribe.
6. Outsource
Hear me out: I'm not suggesting you outsource every position in your company. Strategically look at the results from #1 when you were evaluating staff for performance. Start here with outsourcing. 
If you're looking for a way to keep your budget within limits, the ability to add more expertise when needed, and get people who are really into their job – then you should look at outsourcing. The reason is that you can get a lot of bang for your buck. 
You don't have to do all the paperwork for hiring someone and training.

You can bring them on for a limited time and really see the quality of work before committing to anything longer-term.

Using an agency you can be assured they can meet your needs such as when you have a seasonal business.
Consistency Is Key for Marketing and You Need Your Team for That
Use the steps I listed to help you attract and keep your best employees. Creating an atmosphere where employees feel appreciated and are rewarded for a job well done is the basis for all your efforts. 
Hire Marketing Help That Is Reliable
If you're looking for help training new hires in your marketing department or would like to outsource any or all of your digital marketing, let's talk! Contact me to schedule a consultation. I love helping small to medium-sized businesses gain a competitive advantage over their competition.