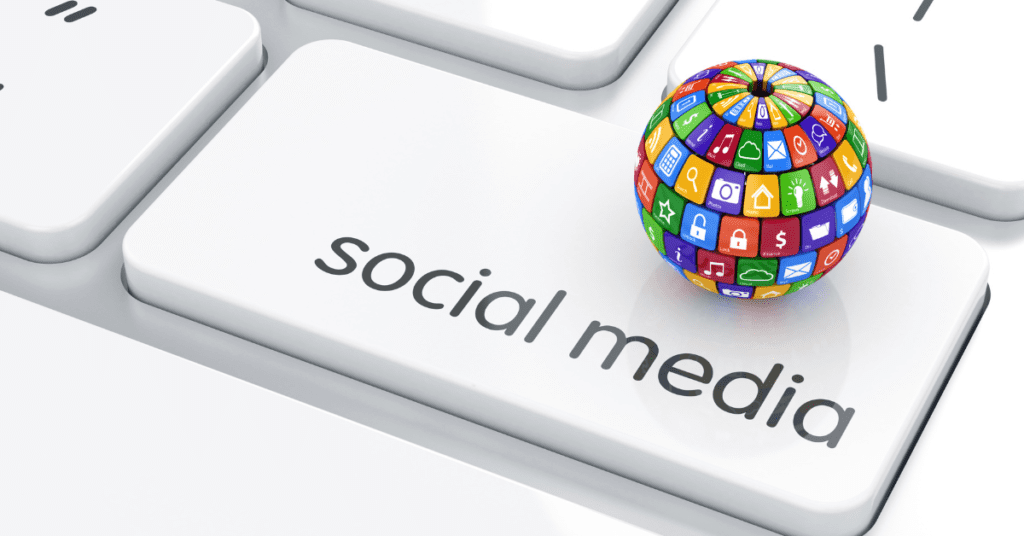 Due to the ever-evolving digital landscape, it's more important than ever for businesses to have a comprehensive understanding of how their search engine optimization (SEO) and social media marketing strategies integrate. Consumers are increasingly turning to online resources when making purchasing decisions, so having an effective SEO and social media presence can be integral in helping you draw potential customers to your business. However, not all companies fully understand how these two powerful digital marketing tools work together. I'll share with you the relationship between SEO and social media and provide tips on how businesses can utilize them both effectively.
How Do Social Media and SEO Work Together? 
Hootsuite explains the relationship the best by explaining it this way: "Social SEO is the practice of including relevant information and keywords in your posts (in captions, alt-text, subtitles, and closed captions) to increase the chances of having your content surfaced to users browsing social media. SEO in social media works a lot like SEO in traditional search engines."
Explain The Relationship Between Social Media and SEO Like I Am 5 Years Old
There's no shortage of info on the internet about the why's and how's of social and search engine optimization. It can be a lot and really geeky really quickly.
Here's my breakdown: Using a social media strategy and knowing your goal, posting on social platforms is a step in the overall marketing plan. There are certain things you can optimize on your posts to make them more searchable and to find the demographic you're looking for. Social media also brings more traffic to your website which helps SEO and will ultimately help with your lead/conversion process.
The Impact Social Media Has on Your SEO
I like how SEM Rush explains it best: "Social media does not directly contribute to SEO ranking, but the links you share across social platforms increase brand exposure. They add up and influence search engine optimization in six directions:
Extensive content distribution

Longer lifespan of your posts

Improve online visibility and organic traffic

Increase brand recognition.

Enhance brand reputation

Boosts local search engine optimization (SEO)
Your shares across social media sites have no place in SEO rankings. Still, when more people share your content throughout social media, it generates social signals that indicate your posts are useful to your target market."
I'd like to add that there are a few other ways that social positively affects your SEO:
Social posts are indexed faster 

Using engagement data from each of your social platforms to inform your content will improve your SEO 

Social media builds search demand 

By using the engagement data from your social media, you can better identify your audience for your SEO content.
Make These Two Marketing Tools Work for You
Ultimately, having an effective SEO strategy combined with an engaging presence on social media will help you hit your business goals in the long run. If you're looking to maximize the impact of your social media activity on your overall online presence, let's schedule a time for a consultation. Together we can create a plan that focuses on making sure your content is reaching your target audience and driving traffic from both search engines and social media platforms.